Web Hosting Hostinger
$2.99
Hostinger – cheap premium hosting with website builder and professional online support. Hosting control panel hPanel, proprietary, easy enough to manage.
Description
Hostinger was founded in 2004 in Larnaca, Cyprus. Hostinger brand appeared in 2011 and passed ICANN accreditation in 2014. Before that time, the creators of Hostinger launched hosting projects in 2007 000webhost.com and in 2008 hosting24.com. In 2013, Hostinger launched a company in Indonesia under the brand Niagahoster.co.id. In October 2014, a company was launched in Brazil and a local brand, hosting provider weblink.com.br.
In 2019, Apache servers were changed to LiteSpeed (LSWS) to improve server performance. In mid-2020, Hostinger partnered with the Google Cloud platform.
Where the Hostinger data centers are located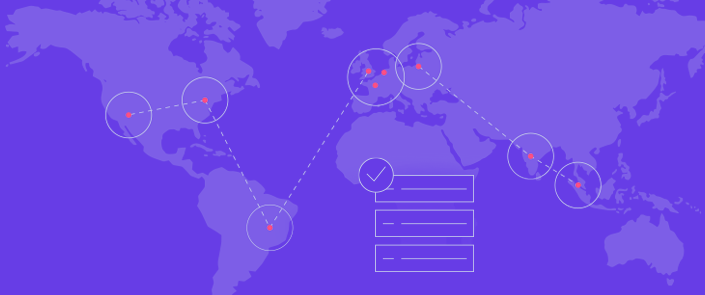 Data centers with Hostinger servers are located in the USA, Europe and Asia to ensure maximum speed and data security for you. Servers are connected to 1000 Mbit lines, which gives maximum speed for you.
Servers are installed in such countries as: Lithuania, Netherlands, Great Britain, USA, Singapore, India. Also Brazil and Indonesia, but they are available only for those regions – which means that if you want to order hosting in Brazil then you should register at the local website hostinger.br, respectively hosting in Indonesia at hostinger.co.id.
Pros and cons of Shared Hosting Hostinger
Pros of virtual hosting LiteSpeed (LSWS):
Built-in free cache manager – you can forget about WordPress caching plugins. The cache works by storing static site content on extremely high-speed cache servers. This allows you to bypass PHP queries and display each page as quickly as possible. The cache is cleaned every 30 minutes.
The BitNinja scanning system is constantly working on the servers and can delete files if their signatures are added to its database as malicious or the code of the file is known to be encoded and can not be opened and analyzed by the system.
Protection against DDoS attacks
Cons of shared hosting:
Web server logs are not maintained, according to Hostinger, to improve the performance of the server. For some tasks of website SEO promotion the absence of logs is unacceptable. Workarounds or move from shared hosting to VDS/VPS or use Google analytics and Google Console to analyze HTTP responses (404, 301) of your site.
Significant increase in prices after renewal of the service.
Prices, hosting plans, discounts
Low initial prices. Hostinger offers customers a large number of different types of hosting services:
Virtual hosting: $0.99 – $3.99 per month.
WordPress: 2.15 – 14.95 $ per month.
Site builder: 2.79 per month + 3 months free
VPS hosting: 3.99 – 77.99 $ per month.
Cloud hosting: 7.45 – 37 $ per month.
Windows VPS: $26 – $250 per month.
Minecraft: 6.95 – 15.95 $ per month.
Domain Registration.
You can see the current prices in your currency on the Hostinger website.
Setup Guides
Contacts Hostinger
Website: hostinger.com
Company: Hostinger International Ltd is registered in Cyprus.
Founded: 01.11.2004
Support language: English, Russian
Central office Hostinger International Ltd:
country: Cyprus
city: 6023 Larnaca
address: 61 Lordou Vironos Street
Contact Information:
phone: no, communication through the ticket system and chat after registration on the site.
email: ru@hostinger.com
Management:
Position: Chief Executive Officer
Full name: Balys Krikščiūnas
Company's branches Hostinger, UAB:
country: Lithuania
city: Kaunas, 44192
address: Jonavos g. 60C
Number of staff: more than 400
Payments: Bank cards(Visa, MasterCard, American Express, Discover, JCB, Maestro), PayPal, Coingate (cryptocurrency payments), Google Pay.
Clients: more than 29 million users served in 178 countries.
The data are taken from public sources. The dieg.info project is not responsible for the accuracy of the published data.
Additional information
| | |
| --- | --- |
| Status: | PRO |
| Data center: | Brazil, China, Czech, Estonia, Europe, Finland, France, Germany, Greece, Hungary, India, Indonesia, Israel, Italy, Japan, Korea, Latvia, Lithuania, Malaysia, Mexico, Netherlands, Philippines, Poland, Portugal, Romania, Singapore, Slovakia, Spain, Sweden, Thailand, Turkey, UAE, United Kingdom, USA, Vietnam |
| Professional support CMS: | Drupal, WordPress |
| Price range: | $2.99 – 8.99 |
| Web server: | Apache + Nginx |
| Test period: | No, 30-day money-back guarantee |
| IPv6 support | Yes |
| VPS lowest price (payment per year): $ | 7.99 |