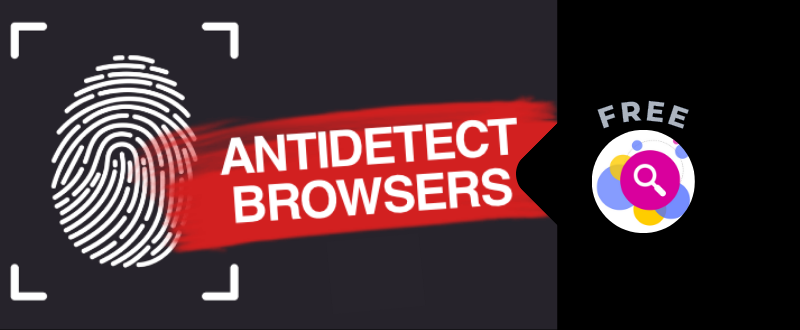 There is no user who has personal information stored on a desktop/portable computer or mobile gadget that should not be disclosed in any way.
These can be passwords to bank cards and electronic wallets, video content from one's own archive, or some scanned images of identity documents. For sure, if such data gets to fraudsters via the Internet, it can provide grounds for manipulation and blackmail.
Note
In order to ensure the safety of your personal information, organize a comprehensive protection and build a demilitarized zone, effectively used a special software – Anti-Detect Browsers.
Why do we need Anti-Detect Browser and what it does
Ensuring the confidentiality of personal data is the primary goal pursued by the user who uses such a software product. Among the main tasks from the use of this program should be highlighted:
ease of installation and use;
the probability of browser cache theft is minimized because the program toolkit encrypts and isolates each file separately;
guarantee your anonymity on the Internet (a browser "fingerprint" is made and false data is hidden);
Notably, AntiDetect browsers are similar to standard Chrome, Safari, Firefox or Mozilla browsers in many ways, except that your account and social media accounts will not be able to be tracked.
the ability to run multiple social and/or advertising accounts simultaneously;
in conjunction with a VPN and/or proxy – obtaining full access to Internet resources that are prohibited by the organization's security policy or are unavailable to residents of any state.
Important
Despite comprehensive security, the user has complete freedom of action. Without fear of information leakage you are given the possibility to share accounts, corporate or business data. AntiDetect Browser is an ideal tool for conducting business via social networks, forums, Instagram, etc..
1. Incogniton Anti-Detect Browser free with Starter plan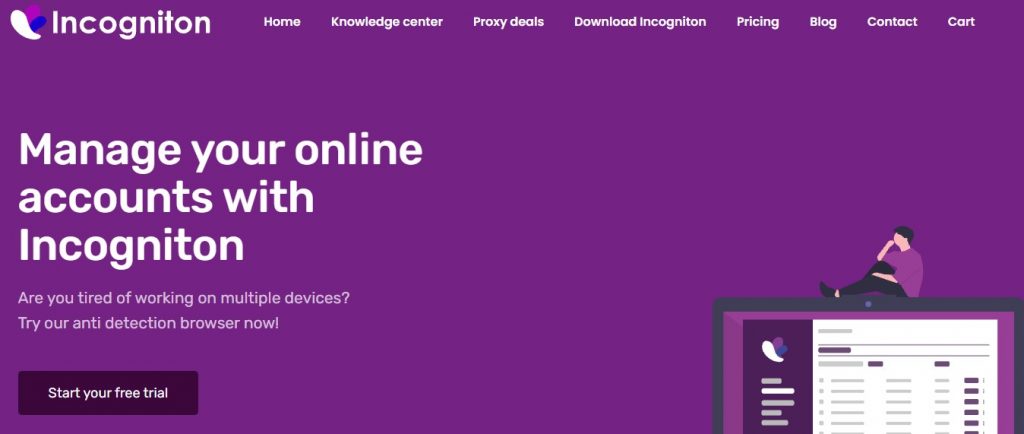 First place went to Incogniton Anti-Detect browser, a tool for modeling isolated browser profiles. Data from browser profiles is securely stored in an online database or locally on your computer.
The Incogniton anti-detect browser has only recently appeared on the market, but it immediately established itself with a good pricing policy and reliability. That's the one I use. Go to Incogniton website and get 10 free profiles.
Tariffs (per month):
Starter: 0$ (free up to 10 profiles)
Entrepreneur: 29,99$
Professional: 79,99$
Multinational: 149,99$
2. Indigo Browser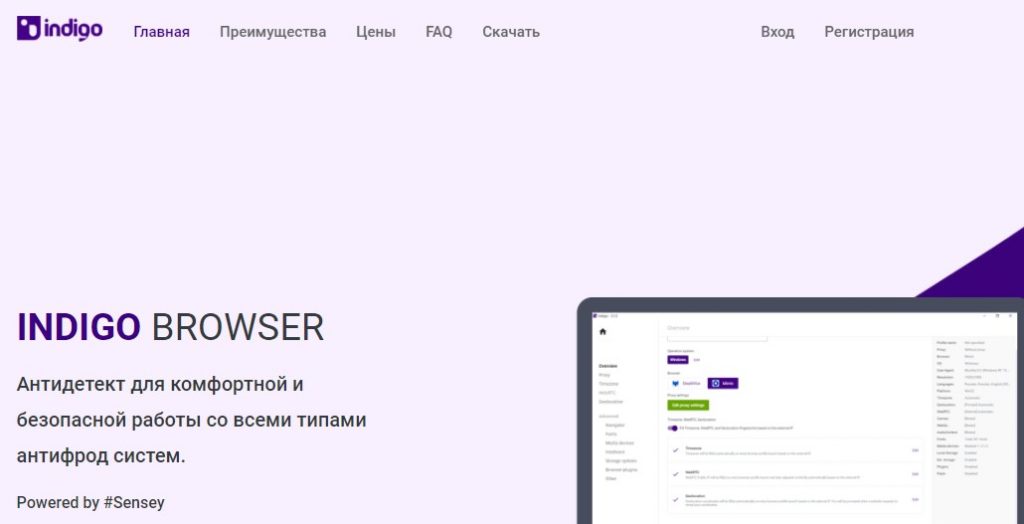 Second place goes to Indigo Browser, a tool based on Multilogin. This is an application from arbitrageurs for arbitrageurs, honed for creating and managing accounts for traffic arbitrage. Isolated servers from the main Multilogin servers. Technical support is staffed by people who have worked successfully with Facebook and AdWords. The only anti-detection browser that has Russian support.
The main disadvantage is the expensive price. But to work with a team Indigo is a good proven option, if you are a loner – definitely choose the free browser Incogniton.
Tariffs (per month):
Solo: €99
Team: €199
Scale: €399
3. AdsPower Anti-Detection Browser free with Solo plan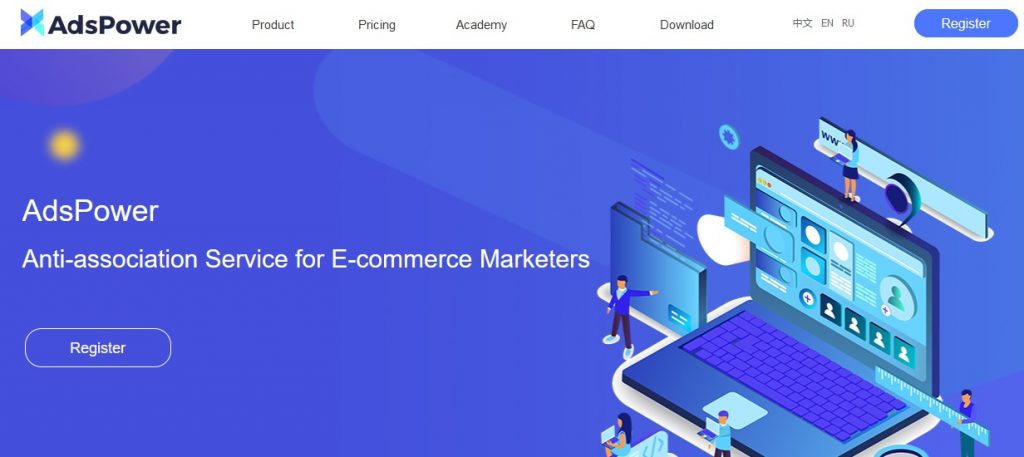 Modern anti-detect browser AdsPower, created by programmers from China with support for English and Russian languages. Translation of the interface is not quite correct, but it works well.
Any repetitive action in the browser can be automated with AdsPower. There is an application center with plugins to extend the functionality. Go to the AdsPower website and get 2 include Solo plan.
Tariffs (per month):
Solo: 0$ (free up to 2 profiles)
Team: 25$
Team: 100$
Team: 300$
List of other anti-detect browsers
Accovod is a program for working with multiple accounts on social networks simultaneously. The browser assigns a unique IP address, useragent and cookie to each account.
Dolphin Anty (dolphin antidetect) is currently under development. Raw. Tuned for the work of the arbitrator on Facebook. The developer offers 3 days of free testing.
AEZAKMI antidetect browser based on chromeium gives 2 days for the test.
AntBrowser, a Firefox-based service, positions itself as a tool to handle multiple profiles and unique browser fingerprints. Free access for 1 day (automatically activated after registration).
Linken Sphere is based on the Chromium engine. Linken Sphere is fully paid. Payment (for the purpose of anonymity) is made only in bitcoins.
GoLogin is available as a trial for 7 days.
Octo Browser
Ghost Browser is not expensive, but need to buy a separate proxy plugin from them.
swSpyBrowser – multibrowser, where each new tab has its own cookies, user-agent and proxy. Supports major operating systems and connections. One-time payment: 2490 rubles.
Marketer Browser – Designed to help Internet marketers manage multiple accounts for the same website. You can open multiple pages and link different proxies and useregents for pages. The accounts are independent of each other. On the free plan you have access to 3 profiles, but 1 browser. Write in comments, who tested this anti-detect browser.
The Che Browser desktop application replaces the browser fingerprints and hardware of your desktop computer.
FraudFox is a virtual substitute that runs internet sessions through itself with different useragent and fingerprint values. In its literal meaning this program cannot be called an anti-detect browser, but it performs its main functions qualitatively.
Kameleo is a new anti-detect browser that has a wide range of functionality, supports FireFox, Chrome, Safari.