The information is current for 2023.
Create your website quickly and easily, without a designer, programmer or knowledge of code. The website builder drastically simplifies the development of websites, from landing pages and one-page sites to full-fledged online shops.
What is a website builder?
WYSIWYG website builder or simply website builder is an online program that allows you to build websites online without having any skills in PHP, HTML, JavaScript or website layout. The principle of work comes down to visual movement (drag and drop) of site elements, by means of modern Drag and Drop editors. A direct analogy is dragging and dropping icons on the desktop using the mouse.
Top website builders
Website builders differ from each other and have their own advantages and disadvantages. Some are good for creating online shops, others for personal or one-page websites, others for commercial landing pages. Our review rating allows you to understand which website builder will be the best for creating those or other types of sites.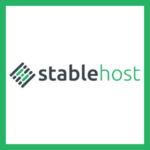 StableHost Review
StableHost provides unlimited bandwidth with any of the hosting packages, as well as unlimited disk space. Litespeed web servers. Promo code AFF40SH gives 40% off Starter & Pro web hosting on the first payment for new customers.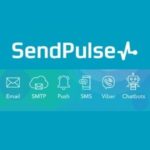 Website Builder SendPulse
The modern SendPulse webpage builder extends the capabilities of the service by simply creating a website. Create a page and promote it through chatbots in messengers (Telegram, Facebook, Vkontakte, WhatsApp), email, Push and SMS - all on one platform! Connect payment systems, analytics, Push service in one click. With the SendPulse mini-branding editor you can create a working single-page website for free.
Newbie? Sign up and get a $10 gift!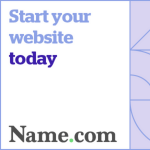 Web Hosting Name.com
Name.com is a domain registrar & web solutions provider dedicated to making it easy to get online: Shared Hosting, WordPress Hosting, E-mail Hosting, Website Builder, SSL Certificates.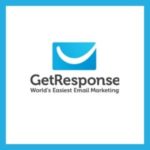 Website Builder GetResponse
GetResponse Website Builder - create a free account with all the marketing tools (no bank card required). Free tariff from GetResponse with lifetime free website builder, email marketing and powerful lead generation features. Get a full set of all the basic marketing tools: Push, newsletters, subscription forms, marketing automation. The website builder is built into the GetResponse ecosystem and easily integrates with external services for full multichannel engagement of your customers.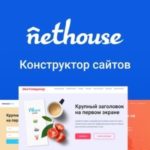 Website Builder Nethouse
Nethouse - provides a full range of services related to domain registration, creation, placement and promotion of the site. Tariff "Start" allows you not only to evaluate the work, but also to work providing a page with 5 products, 20 photos and SSL-certificate - for free. Get 100₽ to your account upon registration by clicking the "Visit site" button.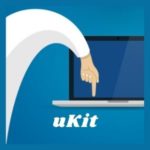 Website Builder uKit
uKit — Website Builder for Business.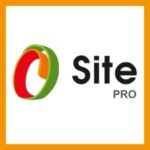 Website Builder Site Pro
Professional website builder for your business.
Top hosting providers with website builder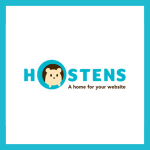 Hostens Review
Free Website Builder! Cheap rates, with an average CPU inactivity of 60%-70%! Hostens is one of the few service providers that have managed to set prices starting at $0.90 per month. In addition to simplicity and clarity, Hostens offers fast and reliable optical connection for all network exchange points in Europe.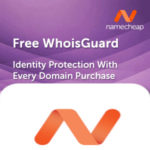 NameCheap
NameCheap is the best domain name registrar in the world, manages more than 10 million domains, the only alternative is probably GoDaddy. Free Whois privacy protection for both new orders and domain renewals. ▶
Actions Namecheap in one place
❗ The URL Redirect Record function in the DNS settings is very useful for SEO. Handy website builder Namecheap Site Maker. Inexpensive VPS in PhoenixNAP (Phoenix, Arizona, USA).
How website builders work in practice
If you have thought about creating your own website, you have probably heard of CMSs such as WordPress, Joomla, 1C-Bitrix, OpenCart, Drupal, which allow you to develop websites not online (directly on the platform website), but by downloading the distribution package in advance and making website development a separate, manual process. You will also need to buy a domain name and hosting separately.
SaaS (Site as a Service) designers, originally designed for the average Internet user, allow you to develop websites online – without having to download anything. Differences from CMS:
The construction of the site takes place directly on the Internet – on the site of the site builder itself.
You don't need to know how to program, design web pages in graphic editors like Adobe Photoshop or make HTML code. For this website builders have special visual editors, or as they are also called – Drag and Drop editors, which allow you to visually control the construction of the site.
In practice, you register on the website builder website. You choose the website design template you like, according to the category of your website. Then the template you choose is opened in the visual Drag and Drop editor, which is usually very simple and intuitive. There you edit existing sections of the page or create new ones. You can add, move content blocks, add photos, videos, change various design parameters. And, importantly, you can do it all yourself, without any technical training. The advantages of website builders do not end there. Once you have built a visual design of your site, you click "Done" – and your site is working. You do not need to separately buy hosting for it, manually register DNS and make other settings that are required when using a CMS.
This is not to say that using a CMS is a bad idea, it's just that using one will require you to have professional web development skills and technical knowledge. But you will have more freedom, more opportunities to customise the site.
What to look out for when choosing a website builder
How big is the choice of web templates (layouts). The more the better in the niche you want. To avoid wasting time browsing through all the templates in a row, select the right category. To do this, specify the appropriate category in the search filter, e.g. Blog/Magazine, for an online shop the category is usually called eCommerce, etc.
The quality of templates for the website. The quality of available templates, is one of the main factors. First and foremost, check the adaptive design, that is, how the template will look on a mobile device.
Drag & Drop editor available. The Drag & Drop editor allows you to move and adjust the blocks and structure of your website with just the mouse. This is very convenient and greatly simplifies the website design process.
Optimisation for SEO (SEO-friendly). Before choosing a web constructor, research how well sites developed on this platform are indexed by search engines. The website builder should not limit you in the SEO-optimisation possibilities, as this is crucial for the promotion of your online shop.
Qualification and responsiveness of the technical support. We recommend that you contact the technical support team during the test period and evaluate their work yourself. Pay attention both to the usefulness of the answer and to the speed. Acceptable response time – up to 24 hours. The best website builders usually respond faster – up to 10 hours.
Available number of pages of the site. Some constructors, usually on free plans only, impose restrictions on the maximum number of pages the site can have.
The amount of disk space. The more space the site has, the better. This will allow you to upload more photos, videos and other content to the site. Almost all website builders can at any time to buy additional disk space, but you'd better prudently ask how much of it is available initially. There are also site designers who have unlimited disk space in the basic version.
The age and reputation of the constructor. Only choose proven website builders that have been around for at least a few years. When developing your website with the help of a website constructor, you should understand that your website will be alive as long as the constructor itself is alive. Website constructors appear with the hope to achieve success and recognition, exist for a year or two, then go bankrupt and close down.
Integration with social media. It's not just sharable buttons, but the ability to send events to the analytics systems of the social networks you want.
Implementing the connection of an electronic payment acceptance system.
Connection of different analytics systems. A minimum of Facebook and Google Analytics, with the ability to easily set up conversions.
A/B testing is a simple way to measure effectiveness: it helps you compare two versions of something and determine the best one for your project. You can find out which version of your site is more user-friendly, which web address is easier for visitors to remember and find faster on the web, which headline is more clickable, and more. You can test anything you like: new features, calls to action, additional buttons and blocks, page layout, designs, rates and discounts, domain name options, and so on. It is important to translate successful results into permanent practice.
Below is a list of unique features you may need:
It is possible to move the website to another web hosting service. This option is usually paid and expensive.
The ability to upload your own web template.
The possibility of self-editing the code.
Availability of its own web analytics system.
Choose a paid or free website builder
Some constructors, along with paid features, also offer a free plan with no time limit on usage. But all free website builders have a number of limitations:
Availability of advertising. For the right to have a free site, constructors place advertisements on your site. This can be a banner, a block of contextual advertising with links, a small logo or a text link in the footer. If you want to remove ads, pay for a basic plan and they disappear, or just accept their presence on your site. In other words, either you pay for the use of website builder or it places ads on your site. Free website builders without any advertising does not exist! Do not waste your precious time searching for free website builders without advertising – it is better to spend it on checking the functionality.
Limit the number of pages. Many free website builders have a limit on the maximum number of pages (often up to 10 pages).
Limiting the number of items for sale. Yes, this limitation is important for an online shop, but for creating a commercial pade landing page it's not a hindrance. Usually a one-page website sells one unit of a product.
Using your own domain name. Free website builders provide users with a domain name as a third-level domain. For example: yoursite.nethouse.ru – where "yoursite" is any word you choose from those available. To use your domain name, you will have to buy a paid plan and then either buy a domain or link your own domain, if it is purchased from another domain registrar.
Limitations on features. Free website builders are usually limited in what they can do, such as not backing up your site. Carefully analyse the features of the free plan.
Conclusion: Which website builder is the best?
First, answer two questions: what kind of website you need and what functionality it should have. And try the website builder out! All paid designers have a trial version, which is enough to assess the functionality and capabilities of the selected designer. Remember that the perfect website builder does not exist. All designers have their own advantages and disadvantages.